This store requires javascript to be enabled for some features to work correctly.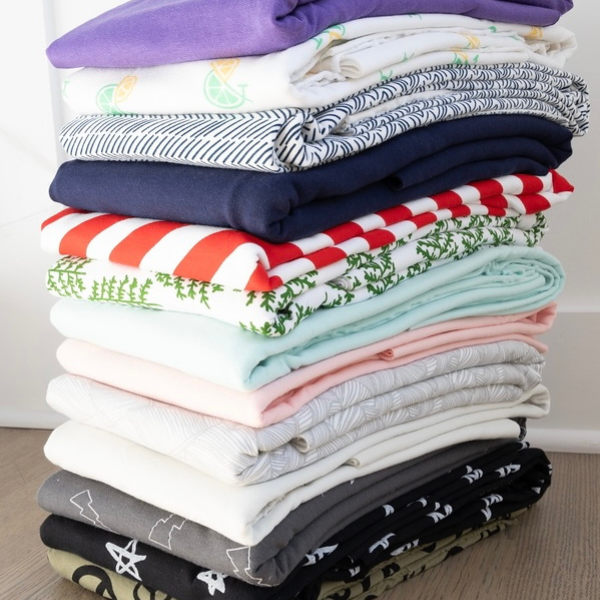 The Fabric
Our products are made of an organic cotton jersey fleece with the following properties (47% modal, 47% cotton, and 6% lycra)

Our fabric is stretchy, of medium weight and incredibly soft. We chose this fabric because it's cozy yet breathable, and can be worn comfortably all year round.

We offer gender neutral, modern colors and prints that are fun and stylish.

The infused fabric is machine washable and dryable with the following recommended instructions:

Wash before use
Machine wash warm, normal cycle, with like colors
Tumble dry low heat
Only non-chlorine bleach if needed
Warm iron if needed
Note:If possible, try not to wash Softsie products after each wear and only when obviously soiled - this will help retain the maximum benefit of the infusion (and save time on laundry!)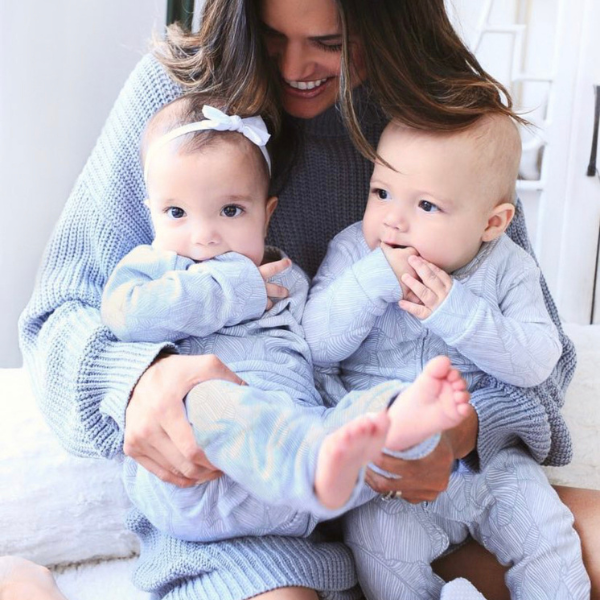 The Infusion
Infused into the Softsie fabric are Aloe Vera, Jojoba Oil, and Vitamin E. These ingredients are infused through a capsulation process. Microscopic, airtight and waterproof capsules are applied by immersing or "dipping" knitted fabric in a controlled laboratory setting. The fabric is then laid out to dry, and as the fabric dries, the infusion becomes deeply embedded into the yarns of the fabric. The capsules open to release the treatment only when the fabric is touched or rubbed by human skin. Essentially, every time an infused garment is worn, the capsules break open and the materials are released gently.

More facts about the infusion:

Organic
All-natural
Hypoallergenic
Fragrance-free, Nut-free, Dairy-free, and Vegan
No negative ecological, environmental, or dermatological properties
The infusion is a special textile finish that replaces conventional softening agents and gives fabrics a silky smooth feel that lasts beyond the age of the infusion.
All-Natural Skin Nourishment
Discover the Power of Aloe Vera, Vitamin E, and Jojoba Oil for Balanced, Hydrated, and Healthy Skin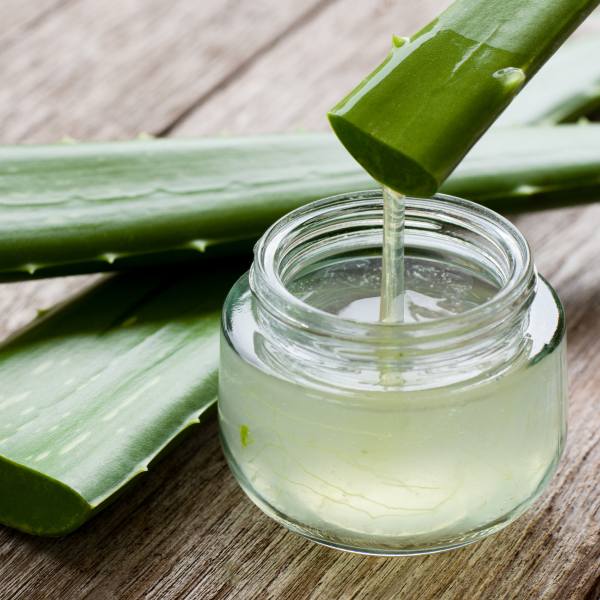 You Had Me At Aloe Vera
Aloe Vera is an all-natural gel extract that contains many vitamins, minerals and antioxidants that naturally soften the skin and help to restore it's pH balance. This gel serves as protective layer for the skin that keeps it hydrated and increases its elasticity. It also provides oxygen to the skin which strengthens the skin tissue. Aloe moisturizes the skin without making the skin greasy.

Aloe Vera can soothe itching and reduce inflammation associated with dry skin and eczema. Aloe Vera speeds the regenerative process. This means, that when used on irritated and dried out skin, your little one is receiving both relief for the current discomfort and a solution to the entire problem.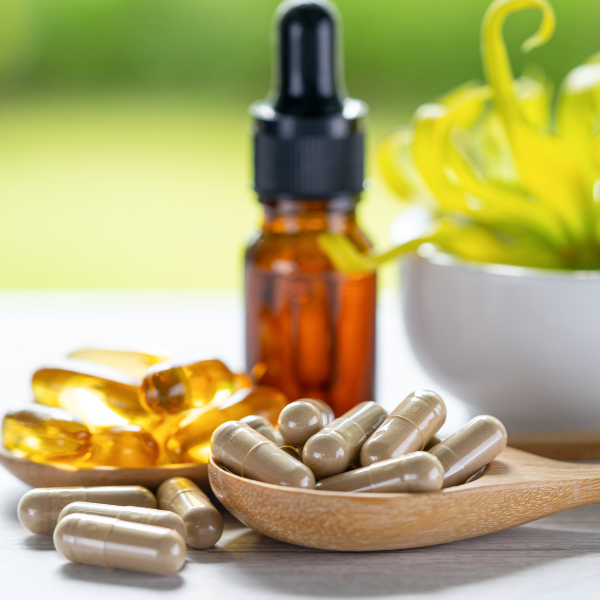 Vitamin E for Everything
Vitamin E is a natural antioxidant that helps to foster healthy skin as it nurtures, moisturizes and balances out the skin. Like other antioxidants, the health benefit of vitamin E is thought to derive from its ability to hunt free radicals, cells that can cause skin damage and other health problems. Vitamin E is valuable because it's fat soluble, meaning that oils and fats can transport it into body tissues and systems where water-soluble vitamins can't pass.

Vitamin E has been proven effective in soothing a baby's skin and preventing the irritating itches and rashes that can make your child restless and uncomfortable.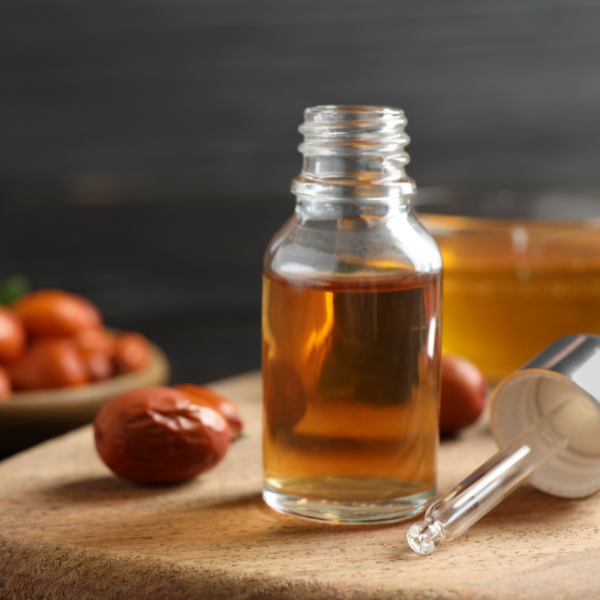 Hubba Hubba Jojoba Oil
Jojoba Oil is an all-natural oil with a chemical composition that closely resembles human skin's oil, which can help to balance oil production, moisturize the skin and penetrate deep into the skin tissue to jumpstart the healing process. Jojoba Oil has antimicrobial properties, meaning it actually discourages the growth of some bacterial and fungal microbes that attack the skin.

Jojoba Oil is a thin, light oil, proven effective in treating dry skin and eczema. It's rich in essential fatty acids, vitamins B and E, plus minerals such as copper, chromium and zinc. These nutrients work to soften dry patches and restore the skin to a healthy condition.

Jojoba Oil also has anti-bacterial and anti-inflammatory properties to help calm inflammation. It can even act as a natural sunscreen since it has a natural SPF of 4.
Testimonials
"Softsie is a wonderful product. As a pediatrician, I see patients every day with sensitive, dry skin ranging from mild to severe. It is great to be able to recommend Softsie. I love them for my own kids, too! Adorable and cozy, it is so nice to snuggle my kids in them!"

Dr. Nicole Gable, Mom of Three | Pediatrician

"The most softest, coziest pajamas! I have a few pairs of the Softsie pajamas for my two children. My three year old daughter not only wears her separates to sleep, but also loves wearing them as her normal every day clothes. My one year old son wears the footies to bed, and they have dramatically helped reduce his dry skin. I also love the look of them--the most stylish duds ever!! Made in the USA is a definite plus too. They fit very true to size and wash well. I would highly recommend!"

Lauren, Mom of Two  |  Photographer

"My experience with Softsie has been great especially with how amazing the separates wear and I use them as clothes to travel in and everyday running around clothes, not just pajamas. They are soooo soft, thus the name but the quality is amazing too!"

Marni, Mom of Two  |  Executive Vice President of Golden PearFunding