This store requires javascript to be enabled for some features to work correctly.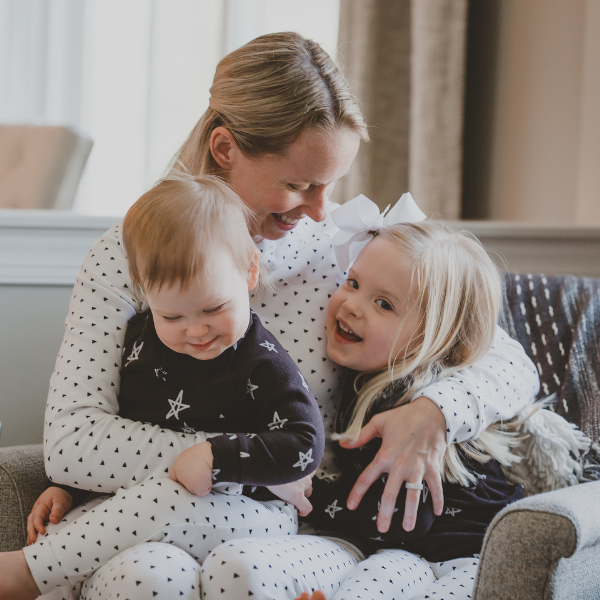 The Problem
We were upon my favorite season of the year, Fall! As a new Mom, I was thrilled to finally be able to get my daughter out for brisk morning walks. She was 7 months old at the time and sure enough as the weather turned colder, she started to develop dry, irritated skin. She was constantly scratching the area, making matters worse. When I took her to the pediatrician, she was diagnosed with eczema. When I asked the pediatrician what I can do to treat and prevent this, she said keep her in long pants and long sleeves, and moisturize, moisturize, moisturize. I followed this plan rigorously, but my poor baby was still itching constantly and had permanent red, weepy blotches behind her knees that no matter what I did, would not go away.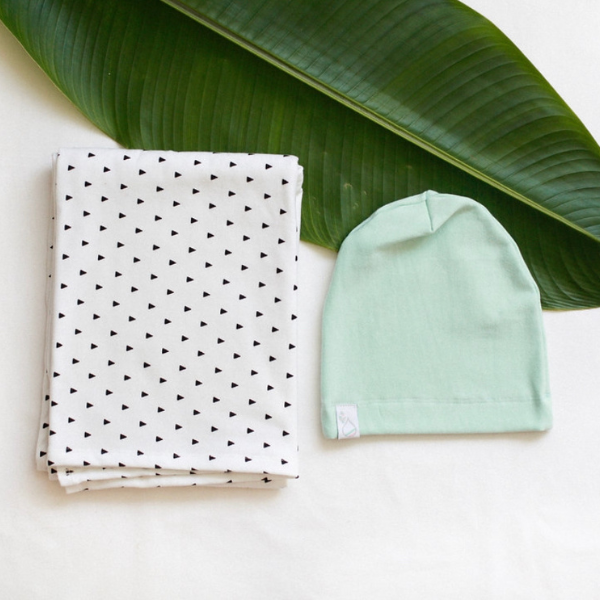 "Aha" Moment
After a few weeks of trying different kinds of lotions, creams and ointments, nothing seemed to work completely. It was torturous seeing her in discomfort every day. I knew there had to be more I could do. After weeks of effort, I had an "Aha" moment one very sleep-deprived morning while moisturizing her. As I lathered lotion onto her legs, she was squirming and fussing. And then, in desperation, I said out loud "I wish this lotion was just in your clothes!!" The thought continued…and continued…and like any other Mom would do, I immediately scoured the internet for any type of infused baby clothing that I could buy. When I discovered that there was nothing like it on the market, I decided to create it myself. A year and a half later, in 2016, I launched Softsie!


Thinking Through the Product
My goal was to create an American-made fabric that was of the highest quality and amazing for all children. A fabric that was SO soft, organic, and infused with moisturizers, to help gently care for all skin types. A footie pajama seemed like the best place to start, given that my daughter, and most babies, wore them every day. This wouldn't be just any other footie, this would be something my baby could eat, play, and sleep in, have her skin nourished, and be stylish all at the same time. The footie quickly snow balled into launching several different styles, sizes for bigger kids and women, and numerous fun and modern colorways.

My mission for this company continues to be to bring comfort and ease to families all over the world. I am so grateful to each of you for following me on this journey and for believing in this brand. There are still many things left to accomplish. This is just the beginning!

Another big part of my mission was to pay it forward to a cause near and dear to my heart. I've chosen to partner with The Hope for Fertility Foundation, a wonderful non-profit organization that offers grants to couples undergoing fertility treatments. My husband and I were fortunate enough to be able to afford the treatments we needed after struggling for nearly two years to conceive our first daughter. It breaks our hearts that millions of couples cannot afford these same services and we hope that through the success of Softsie, we are able to help many families through this amazing organization.
XO Natalie
With my daughters and muses, Abigail and Taylor
Testimonials
"Softsie jammies are the best jammies we've ever come across. From the softest fabric ever, to the cutest prints, they keep their quality after hundreds of wears and washes."

Courtney, Mom of Three  |  Founder/Owner of Tnees Tpees

"My boys love their Softsie. They are so comfy and cozy and I swear they sleep better! The best part is that my boys actually ask to wear them. The bedtime routine is so much easier when the Softsies are clean!"

Angela, Mom of Two  |  Registered Dietician

"We just love all of our Softsie outfits! They are the softest ever and so cozy for both baby and whoever is holding baby! I like to always have my babies warm and comfy and the mint color which is my favorite adds the bonus of looking adorable too!"

Lindsey, Mom of Three  |  Photographer/Blogger